For dependable appraisals you can trust in the City of Redwood Falls and Redwood County, trust Prouty Appraisal Service
For years, mortgage lenders and consumers, as well as other real estate professionals have relied on Prouty Appraisal Service to provide high-quality appraisals on a wide range of homes in Redwood County. By continuously analyzing local real estate trends in Redwood County and staying current on valuation techniques through accredited courses, we've been consistently able to produce reliable home valuations for our clients.
Prouty Appraisal Service in Redwood Falls is ready to perform appraisals for any of the following:

Farmland appraisals for estates, trusts and refinancing.

Asset division for situations like a divorce

Deciding on a home's listing price whether you're a consumer wanting to do a FSBO or an agent assisting a homeowner

Appraisal review: Getting a second opinion on a past appraisal in or around Redwood Falls, Minnesota

Cover - Redwood, Renville, Brown, Lyon, Yellow Medicine and Kandiyohi Counties in Minnesota.

Loan originators looking for an experienced Redwood County appraiser

Bankruptcy cases where the market value of a house is in question

Employee relocation appraisals

Tax Assessments (lowering real estate taxes) if you live in an area where values have declined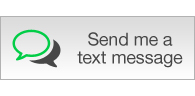 More news...
This service is supplied by Bankrate.com and is protected by copyright and owned by Bankrate.com.
---